05/03/2018
Fontainavie Luxury Line in Vogue Portugal!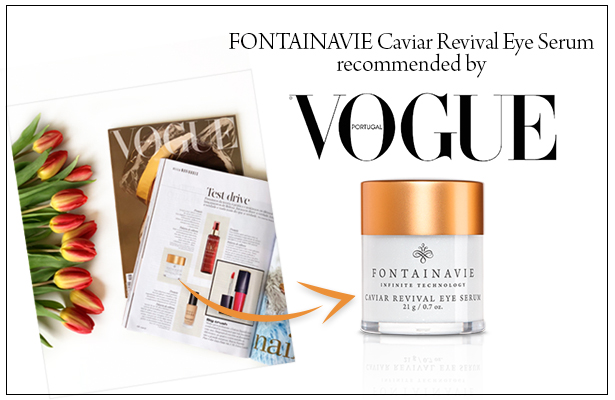 We are very happy that the recognition of the image and the brand of FM WORLD are growing all over the world. We are pleased to inform you that we have been recognised in a famous and prestigious fashion magazine Vogue Portugal!
Our Caviar Revival Eye Serum from our Luxury Line - Fontainavie
has been featured in Vogue Portugal
Many thanks for the recommendation Vogue Portugal!