17 October 2023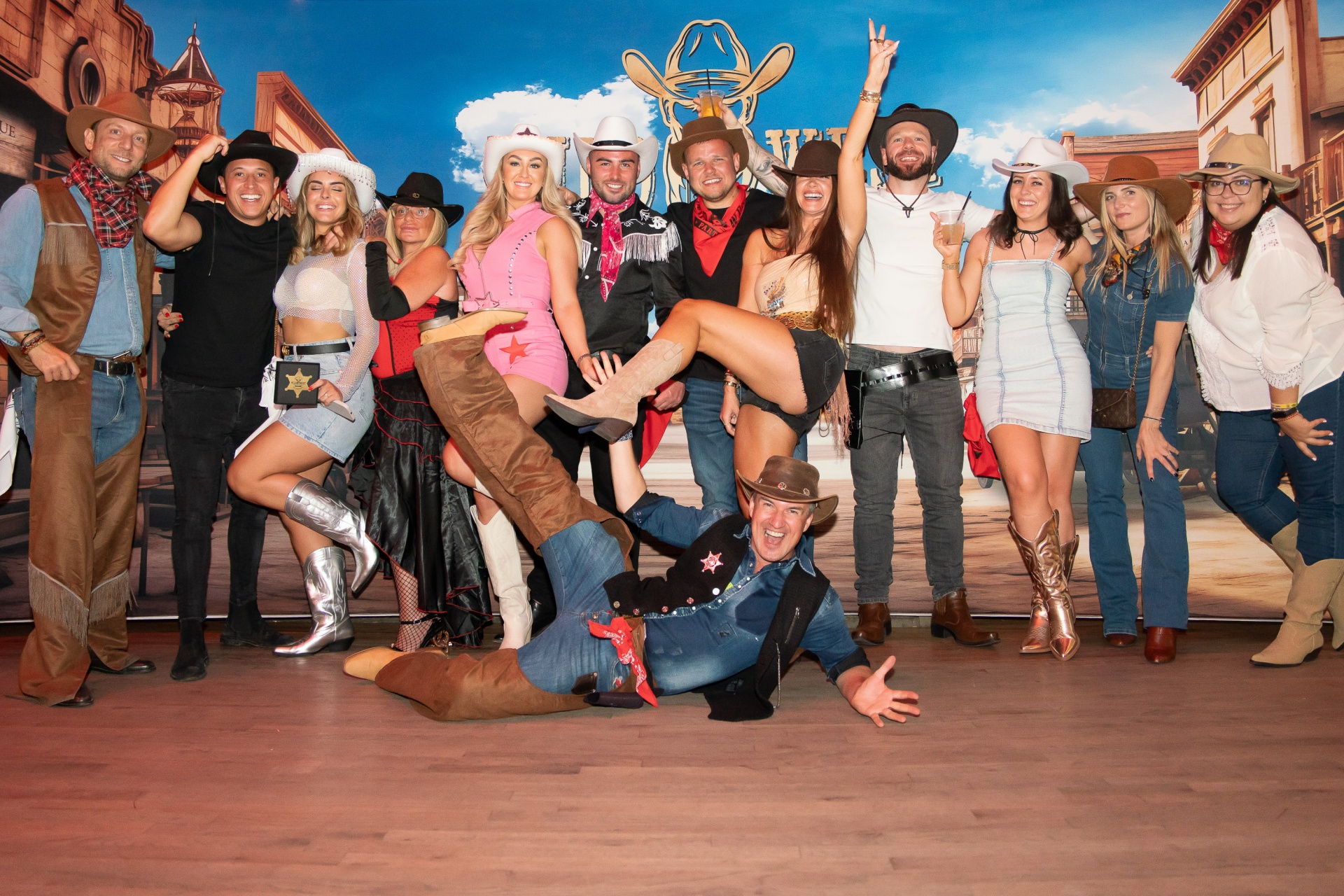 19TH ANNIVERSARY LAS VEGAS : DAY 2 WILD WEST PARTY
 Day 2 - Wild West Party: Our Business Partners fully embraced the Wild West spirit, donning their finest Western attire for a night to remember at Stoney's Rockin' Country. Hosted by the charismatic Robert Jarek, the festivities kicked off with a bang.
But the surprises didn't stop there! A special guest imitator, the legendary Dolly Parton, entertained the crowd with her iconic songs. 
The night was a whirlwind of excitement, featuring rodeo riding, sharpshooting, games, arcade challenges, and a cowboy and cowgirl outfit competition.
Line dancing, free-flowing drinks, and a scrumptious feast added to the unforgettable memories. The joy radiates in every photo, encapsulating the Wild West magic.