17 October 2023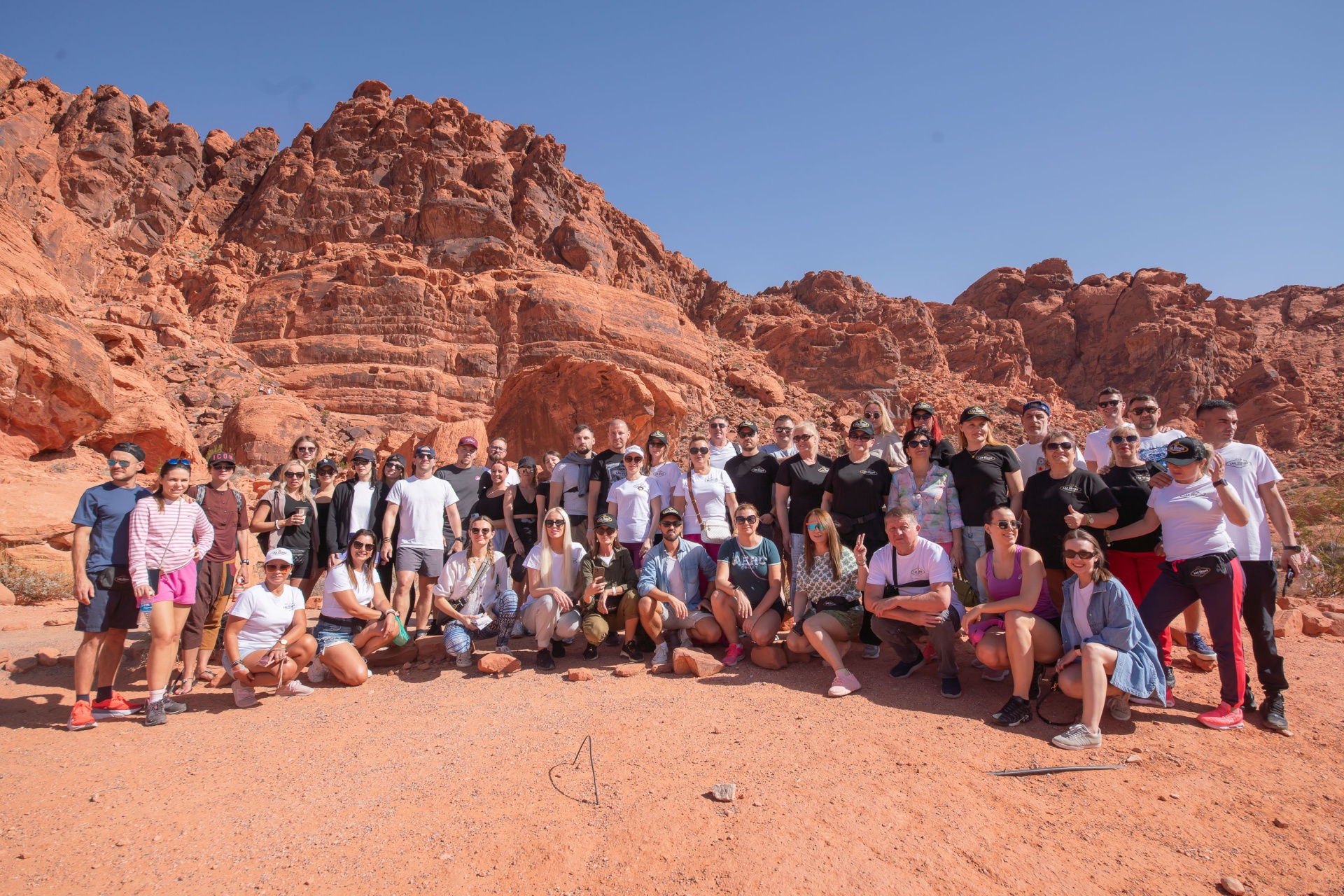 19TH ANNIVERSARY LAS VEGAS : DAY 3 VALLEY OF FIRE
Day 3 - Valley of Fire Adventure: Some of our Business Partners embarked on an awe-inspiring journey to explore the enchanting Valley of Fire. Steeped in history, this breath-taking landscape boasts vibrant red Aztec Sandstone formations, ancient petrified trees, and petroglyphs that narrate stories dating back over 2,000 years.
As they ventured through this mesmerising terrain, they discovered the secrets of this natural wonder and connected with the rich heritage it holds.
Take a glimpse into their Valley of Fire adventure through these captivating photos.