18 June 2019

4th Global Networking Forum - Poland, Cracow 2019
 On the 15th and 16th June, the whole networking world met in the one place – in charming Cracow, in the biggest indoor sports and entertainment facility TAURON Arena Kraków! During the last weekend, 4000 Business Partners and Leaders of FM WORLD experienced unforgettable moments! Today, with motivation, inspiration and energy, we are summarizing the 4th GNF. This year's GNF Conference will go down in history – thousands of people watched the live stream of the event! During the meeting the NEW products were announced and we also received a huge dose of knowledge. At the conference, speakers from the FM World Markets presented four methods of work, showing different ways to succeed: Anita Sieniuc, Julita Habet and Roy Strong from the United Kingdom, Krzysztof Cybul from Poland, Ibrahim Berdkan from Lebanon, Luis Reis and Jacek Tatar from Portugal. Thank you for giving such emotional & extremely inspiring speeches!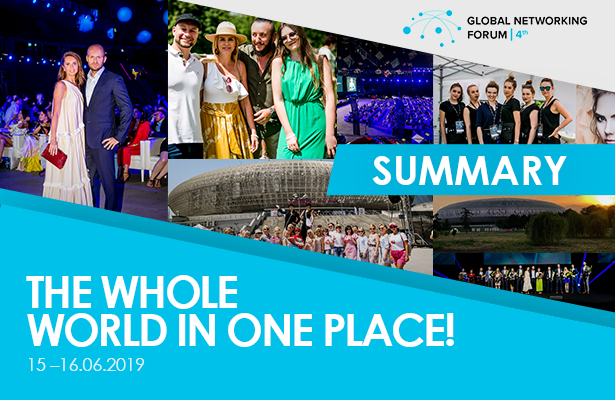 In addition, during the conference, hard work and commitment of our Business Partners were appreciated! The winners of the incentive programme 'THE ROAD TO SUCCESS' received keys to luxury cars from Artur Trawiński. The owner of the company also gave reward for achieving the next levels of the Marketing Plan - we welcomed the new Diamond Orchids, Jasper Stars, as well as Amethyst Stars! Once again, congratulations!
After the full of knowledge and excitement GNF Conference, the time has come for a GNF Party! We danced until morning! During the party, The HEAT vocal band, with an extremely charismatic singer, was warming up our guests and at midnight we watched an impressive laser show. Wonderful music, unforgettable atmosphere, great people from all over the world - it speaks for itself.
During the GNF Training, our Business Partners could relax and integrate at the picnic while at the same time get to know our new products and participate in numerous attractions. Each of the participants had the opportunity to consult with a world-class expert in the field of hair care and the ambassador of the professional Hairlab brand - Maciej Maniewski! We watched breathtaking acrobatic and illusionistic performances, took part in Zumba classes, and listened to Melomany's concert!
A lot of excitement, the best products, unique meetings – that's how we can sum up the 4th GNF! Thank you to everyone who was with us!