19 September 2023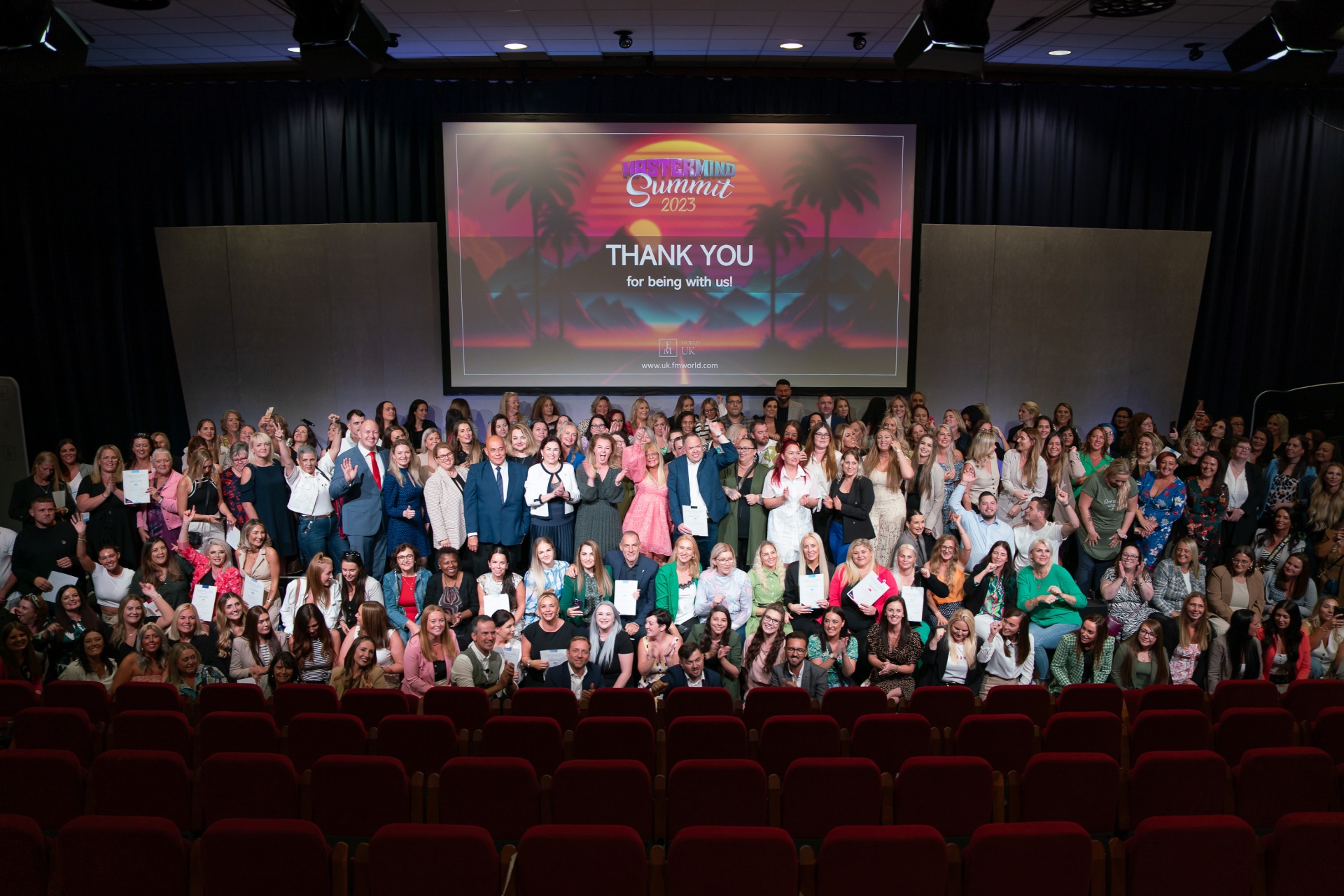 FM WORLD UK MASTERMIND SUMMIT 2023
Reliving the Magic: Mastermind Summit 2023
What an unforgettable day and night at the Telford International Centre on Saturday, September 16th!Our Mastermind Summit was an absolute success, and we're excited to share the highlights with you.
The day began with our dedicated business partners arriving at 9 AM for registration, setting the stage for an incredible event.
During the day, we had the privilege of hearing from some of our most accomplished business partners, including Gediminas Grinevicius, Jo Skipsey, Sami J Webster and Tracey Shinee Malone. They shared invaluable insights, strategies, and personal success stories that left everyone inspired and motivated. This was followed by our special guest speaker all the way from Poland, Robert Jarek, who dazzled us with a session on public speaking and motivation.
The high point of the day was our recognition ceremony, where we celebrated the remarkable achievements of our outstanding business partners. Your dedication and hard work have brought us to where we are today, and we couldn't be prouder!
Our management team, Wojtek, Fabio, and Marcin, closed the day with words of encouragement, discussions about results and achievements, and heartfelt gratitude to our business partners. They also unveiled our latest offerings: advent calendars and the new generation of Nutricode supplements, along with an exciting Tester Programme for our partners to participate in.
As the day transitioned into evening, our fantastic guests transformed into their '80s costumes, setting the stage for our "Totally '80s Dinner Party." The venue was decked out in '80s decor, providing the perfect backdrop for a three-course dinner, complete with '80s props, dancers, a sensational singer, and a saxophone player. The night was filled with dancing, including a spirited dance competition that had everyone on their feet!
It truly was a night to remember, and the pictures and videos captured all the fun and excitement.
Thank you to all our amazing partners and guests for making the Mastermind Summit 2023 an incredible success.
Here's to many more memorable moments together!