22 October 2018

Excessive fluid accumulation in the body - how to recognise and how to prevent it
Over 70% of the human body is water. Retaining water in the body is a consequence that is gets out from our blood vessels and accumulates in the tissues. As a consequence, swelling develops - there is an increase in body weight, a feeling of heaviness and fatigue... There may be many reasons - from more complex pathologies to relatively simple to solve problems. It is important to realise the cause, and if it is a disease, intervene at the source.
The most common symptoms of water accumulation in the body include:
swelling of the body - usually swollen feet and fingers manifesting themselves around the ankles and problems with the taking off or putting on a ring  
feeling of heavy legs and tightness in shoes, especially at the end of the day
swelling of the eyelids, i.e. bags under the eyes
headaches and fatigue
irritability and lower concentration
weight increase of 4.4-6-6 lb, a feeling of heaviness
Regardless of what causes the retention of water, you can overcome the symptoms and prevent excessive accumulation of liquids in your body by following the following rules:
avoid spending too much time in the same position (sitting or standing all day)
avoid walking in high heels
reduce salt and sugar intake
reduce the intake of processed food
increase fluid intake
drink tea with diuretic properties
avoid wearing tight clothing
lay down with your legs raised for a few minutes a day
increase muscle mass through physical activity
maintain the correct body weight
increase the consumption of magnesium and vitamin B
avoid drinking alcoholic beverages
stop smoking
when doing drainage massages always make strong movements towards the heart
avoid exposing the affected area to heat sources (excessive sunlight, sauna, bathing in very hot water)
if you have edema on your feet, sleep with your legs raised above your heart level
FOR THE PEOPLE WHO HAVE A TENDENCY TO ACCUMULATE WATER IN THE BODY WE RE RECOMMEND: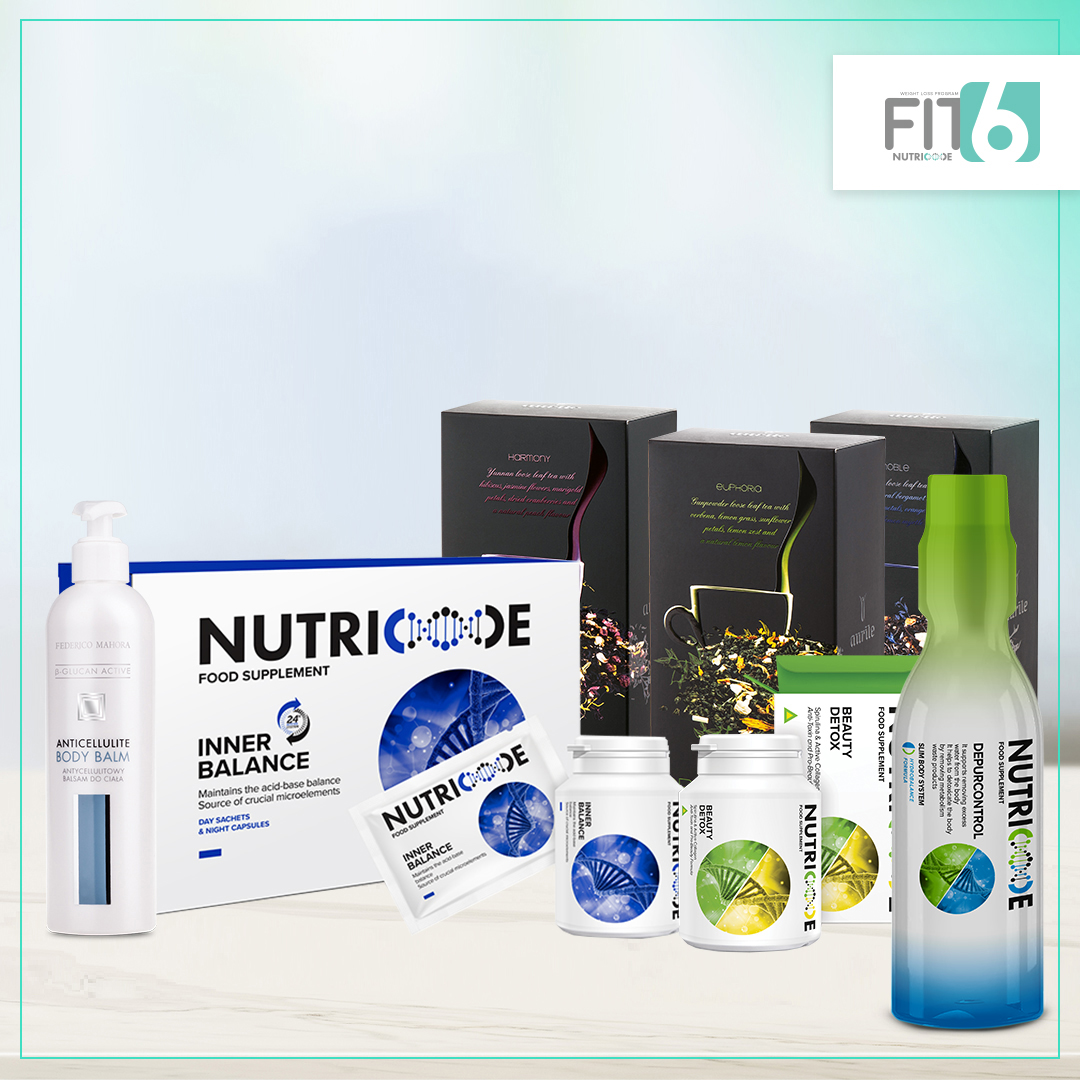 Anticellulite Body Balm
Aurile NOBLE Black Tea Earl Grey
* IMPORTANT! Nutricode DEPURCONTROL and INNER BALANACE food supplements must not be combined!